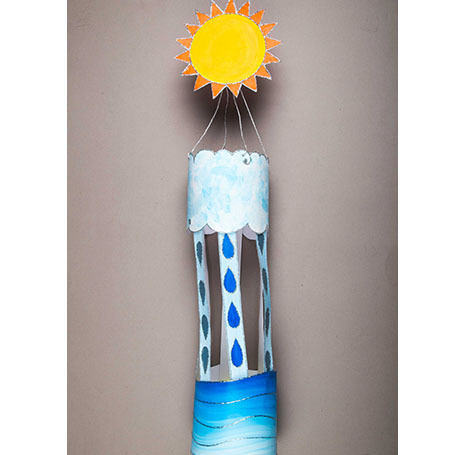 Science
Water Cycle
Fevicreate Science Activities let you explore the cross-disciplinary learning with creative science art activities for curious kids. Not only would this creating journey increase knowledge of the scientific world but will also lead to willingness to discover and experiment.
Paper Crafting Paper Crafting 30 to 60 mins 6 to 8 years Science Class 1
Steps to Create this Activity
Steps to Create this Activity
Step - 01
Take two broad bands from the white card paper that roughly measure 15". Draw an outline of clouds on one and waves on the other to depict the sea.Paint and outline the clouds and the waves in appropriate colours.
Step - 02
For making the rain drops, cut 6 strips measuring 1 x 5" in size from the white card paper and paint them accordingly. Paint the gaps too in a light blue shade.