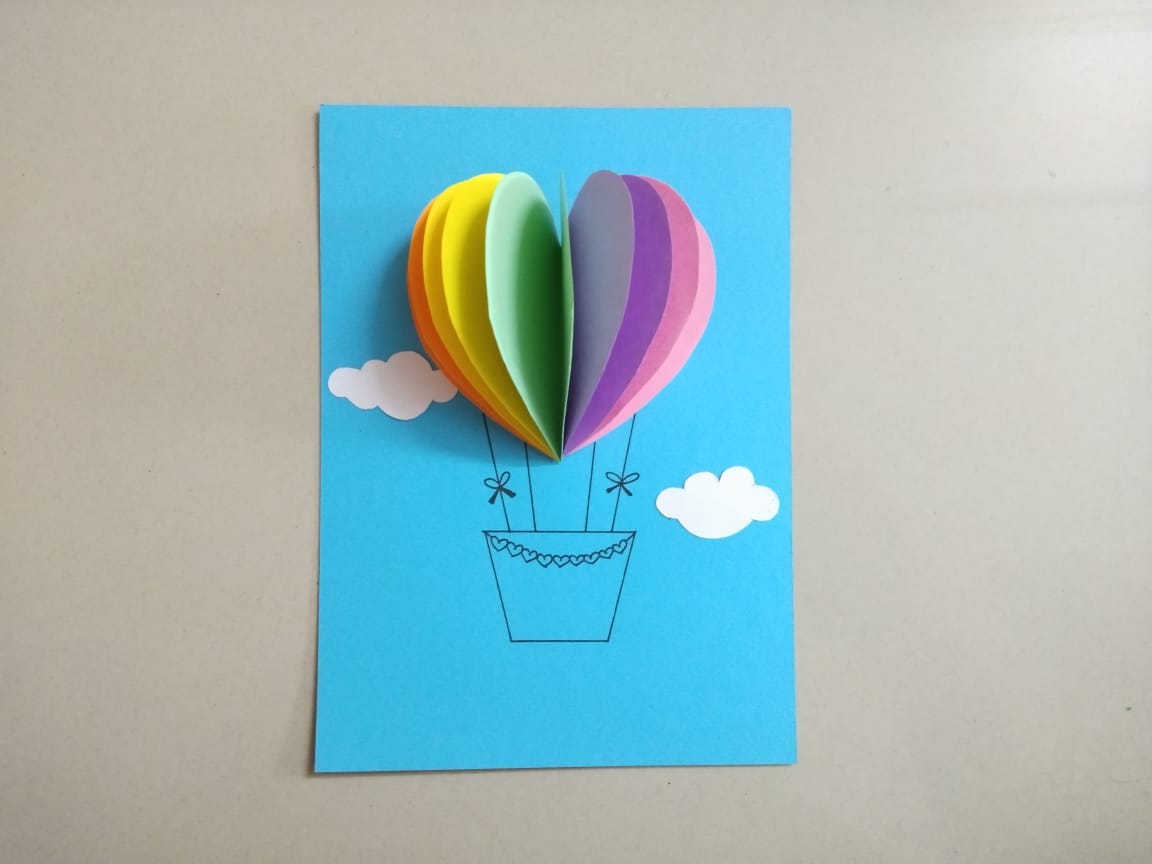 Steps to Create this Activity
Steps to Create this Activity
Step - 01
Take an A5 size blue chart paper and fold it to make a greeting card. As shown in ten image draw the elements of Hot air balloon using a sketch pen. Also draw small clouds on a white chart paper.
Step - 02
Take 5 different chart papers of the size you want the balloon to be in. Fold it into half and draw half heart on one side as shown using a pencil.
Step - 03
Keeping the papers folded cut the shape to get a full heart shape. Also cut out the small clouds.
Step - 04
At the creased part apply Fevistik and stick all the hearts as shown in the image to get a relief fanfold heart.
Step - 05
Stick the heart balloon in the card using Fevistik and leave it to dry.