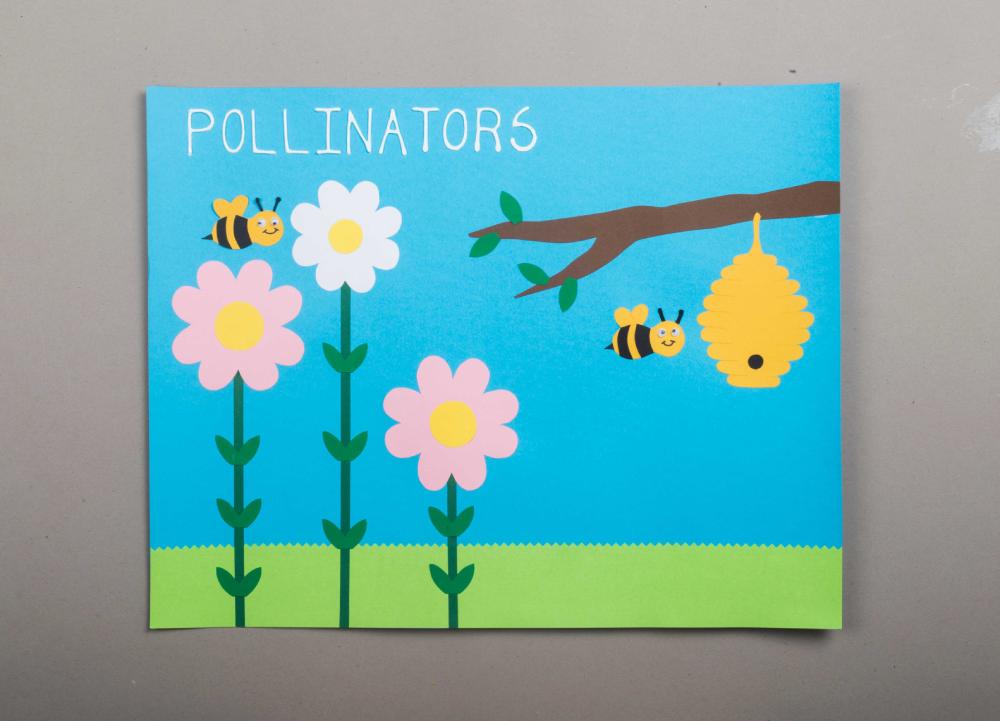 Science
Pollinators
Fevicreate Science Activities let you explore the cross-disciplinary learning with creative science art activities for curious kids. Not only would this creating journey increase knowledge of the scientific world but will also lead to willingness to discover and experiment.
Paper Crafting Environment 30 to 60 mins 6 to 8 years Science Class 3


Steps to Create this Activity
Steps to Create this Activity
Step - 01
Draw the elements required to make the flower garden (flowers, leaves, bee hive, grass, honey bee, branch)
Step - 02
Cut them out with the help of safety scissors
Step - 03
Except for the honey bees, assemble all the elements and stick them with Fevicol MR. For the honey bees stick a magnet behind it with Fevicol MR, also, prepare a barbecue magnetic stick to pull the honey bee.
Step - 04
Stick all the elements with Fevicol MR and write the name of the topic with Fevicryl 3D Outliner. Our Pollinators chart is ready!