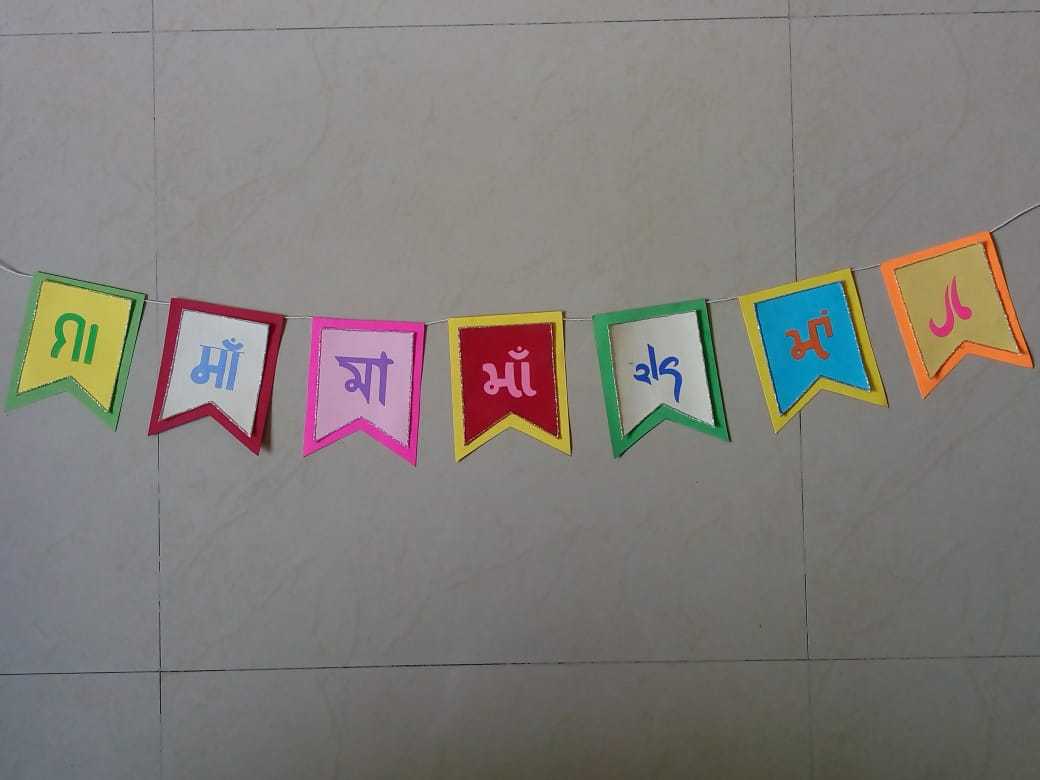 Steps to Create this Activity
Steps to Create this Activity
Step - 01
Take a drawing sheet and draw the diagram for the buntings as per the sizes given in the image.
Step - 02
Trace the forms on different contrasting colour chart papers. The bigger shape is the background paper and the smaller shape will be the working area.
Step - 03
Trace word mother in different languages on the smaller cut shape.
Step - 04
Colour the word using Rangeela Tempera Colours and outline the shape using Rangeela 3D Outliner of your choice and leave it to dry.
Step - 05
Stick the smaller shape on the contrasting bigger shape using Fevistik
Step - 06
Similarly write 'Maa' in different languages and stick the shapes using Fevicol MR as shown and leave it to dry.
Step - 07
Arrange and stick all the ready shapes on a cotton cord using Fevistik to complete the bunting.