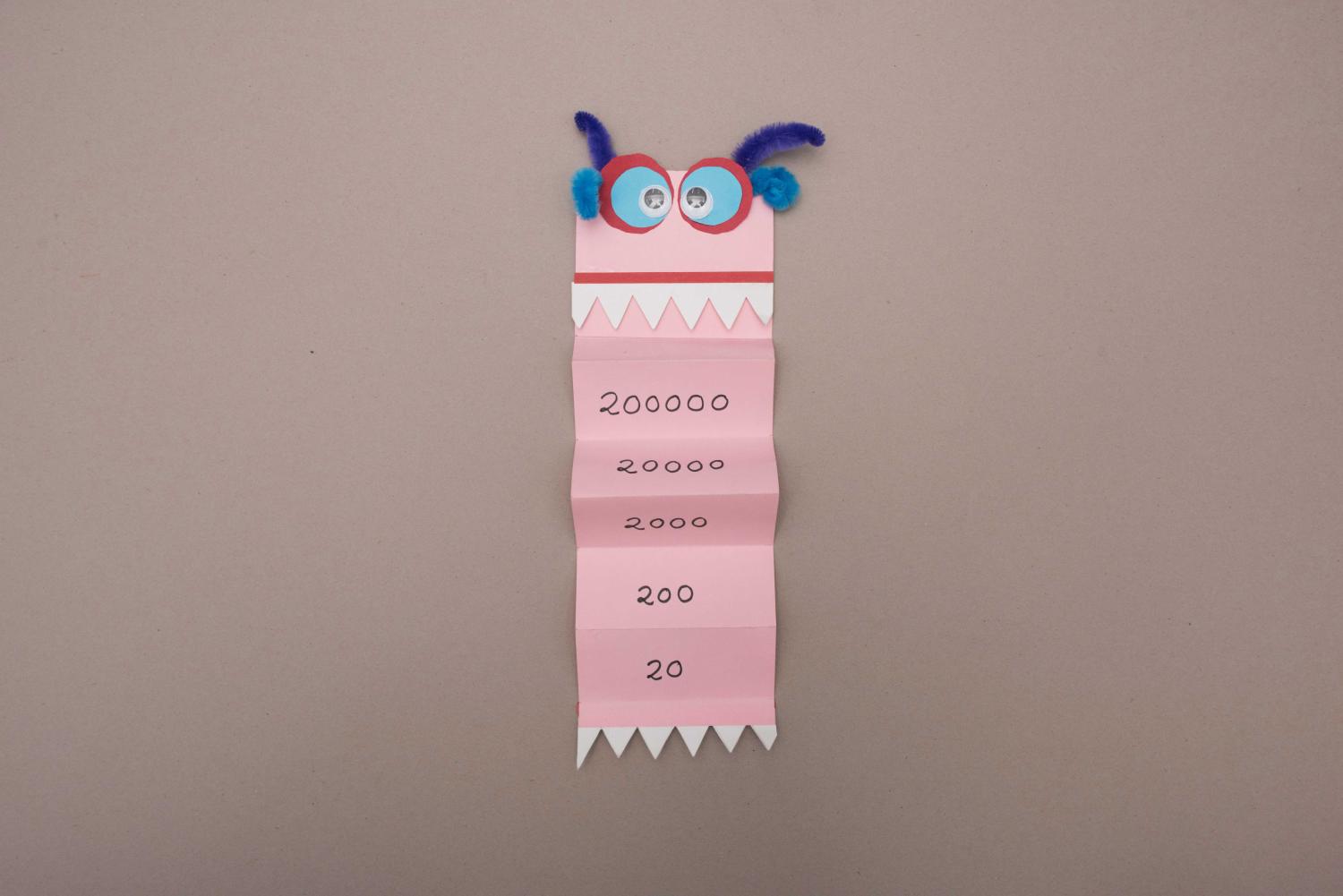 Maths
MONSTER (COUNTING BY 10s, 100s, 1000s,...)
Fevicreate Science Activities let you explore the cross-disciplinary learning with creative science art activities for curious kids. Not only would this creating journey increase knowledge of the scientific world but will also lead to willingness to discover and experiment.
Paper Crafting Paper Crafting 30 to 60 mins 6 to 8 years Maths Class 2
Steps to Create this Activity
Steps to Create this Activity
Step - 01
Take the pink paper and outline 10cms x 25cms and cut it out
Step - 02
Now, fan-fold the paper and leave 5cms in the end for the monsters face
Step - 03
Take red and blue oragami papers, cut two circles with one colour and a little smaller circle with another colour for the monster's eyes
Step - 04
Stick the bigger circle on the monsters face and place the small circle above the bigger one with FevicolMR
Step - 05
Then stick the wobbly eyes above those eyes with FevicolMR ,Stick the pipe cleaners with FevicolMR on both the sides as the monster's ears
Step - 06
Our Monster Fan is now ready!