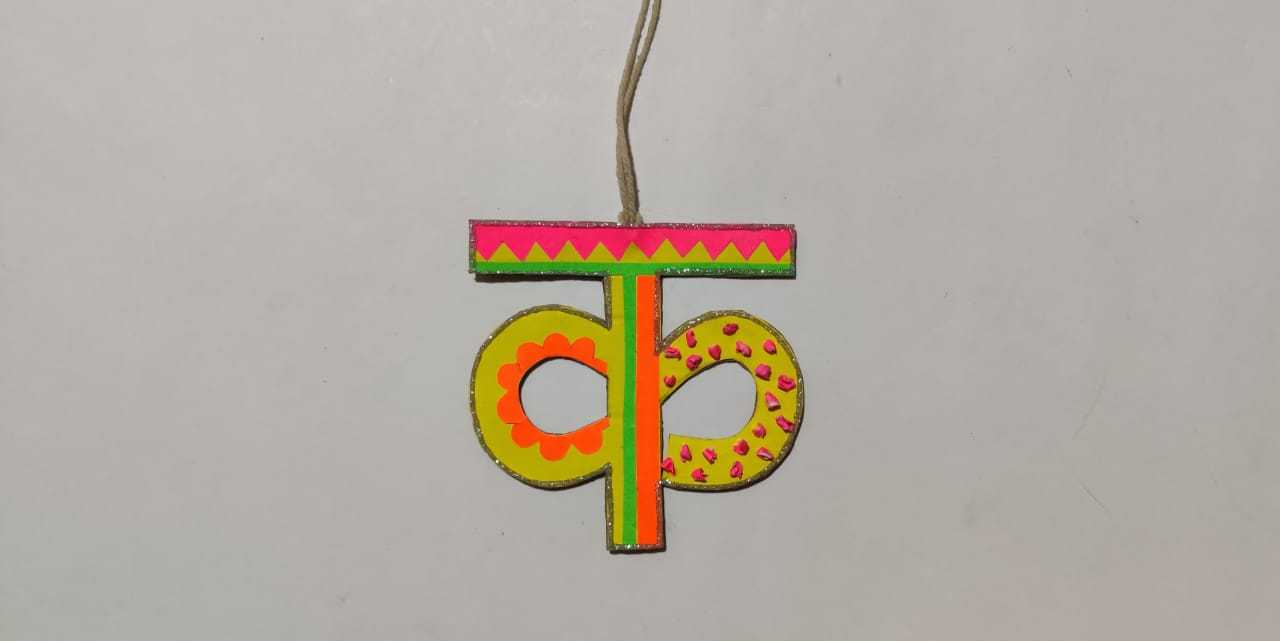 Steps to Create this Activity
Steps to Create this Activity
Step - 01
Take piece of corrugated sheet and write your name initials in Hindi with the help of pencil
Step - 02
Cut them with scissors
Step - 03
To create a key chain, poke a hole exactly in the centre with the help of pencil and insert any cord through it and tie. Now take any coloured chart paper of your choice draw and cut Hindi initials of same size as corrugated.
Step - 04
Using FEvicol A+, stick chart paper cut out onto corrugated as shown and let it dry.
Step - 05
To enhance your keychain, take few coloured chart papers, draw and cut random patterns as shown
Step - 06
Using Fevicol A+, stick cut outs as shown and let it dry .Now using Fevicryl 3D Glitter Outliner of your choice give an outline and let it dry. Personalised keychain is ready!