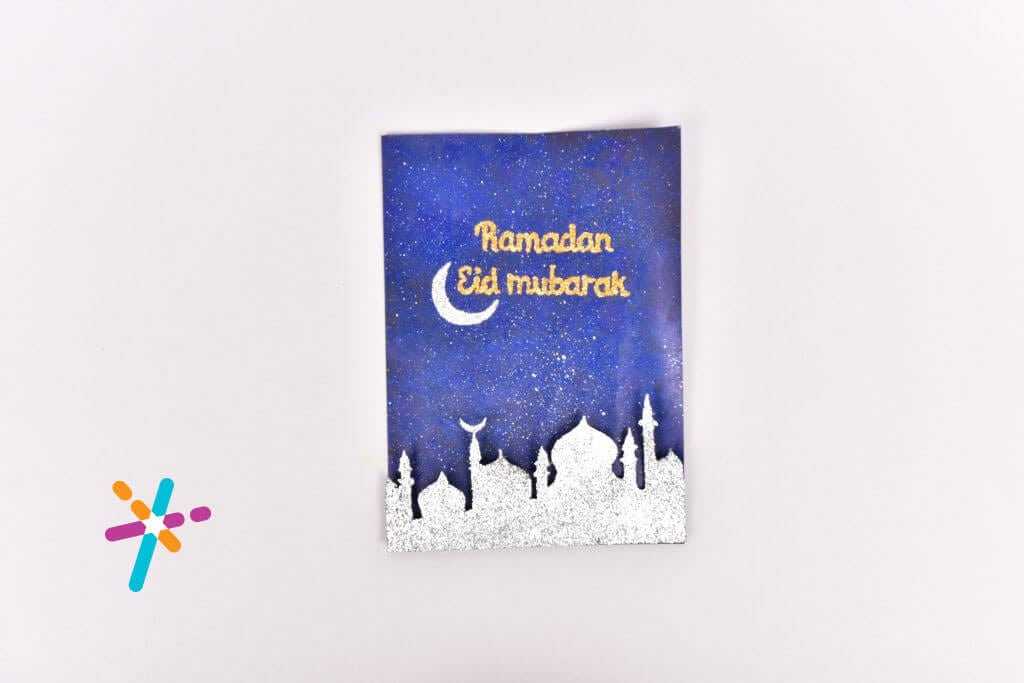 Steps to Create this Activity
Steps to Create this Activity
Step - 01
Take a Black Card paper and fold it to make a card.
Step - 02
Sprinkle Acrylic colour using a brush to create an effect of a night sky with Fevicryl Acrylic colours as seen.
Step - 03
On another black card paper draw a silhouette of mosques of the size of the front side of the card as seen.
Step - 04
Cut the drawing using a pair of scissors
Step - 05
Apply a layer of Fevicol MR on the cut part and sprinkle silver colour shimmer powder. Leave it to dry.
Step - 06
Paste the silhouette made on the lower edge of the card by keeping pieces of card board in between for it to look like a relief. Paste it using Fevicol MR.
Step - 07
On the card draw a crescent using Fevicryl MR and sprinkle silver shimmer powder onto it. In the similar write Ramadan Eid Mubarak using Fevicryl MR and sprinkle it with gold shimmer