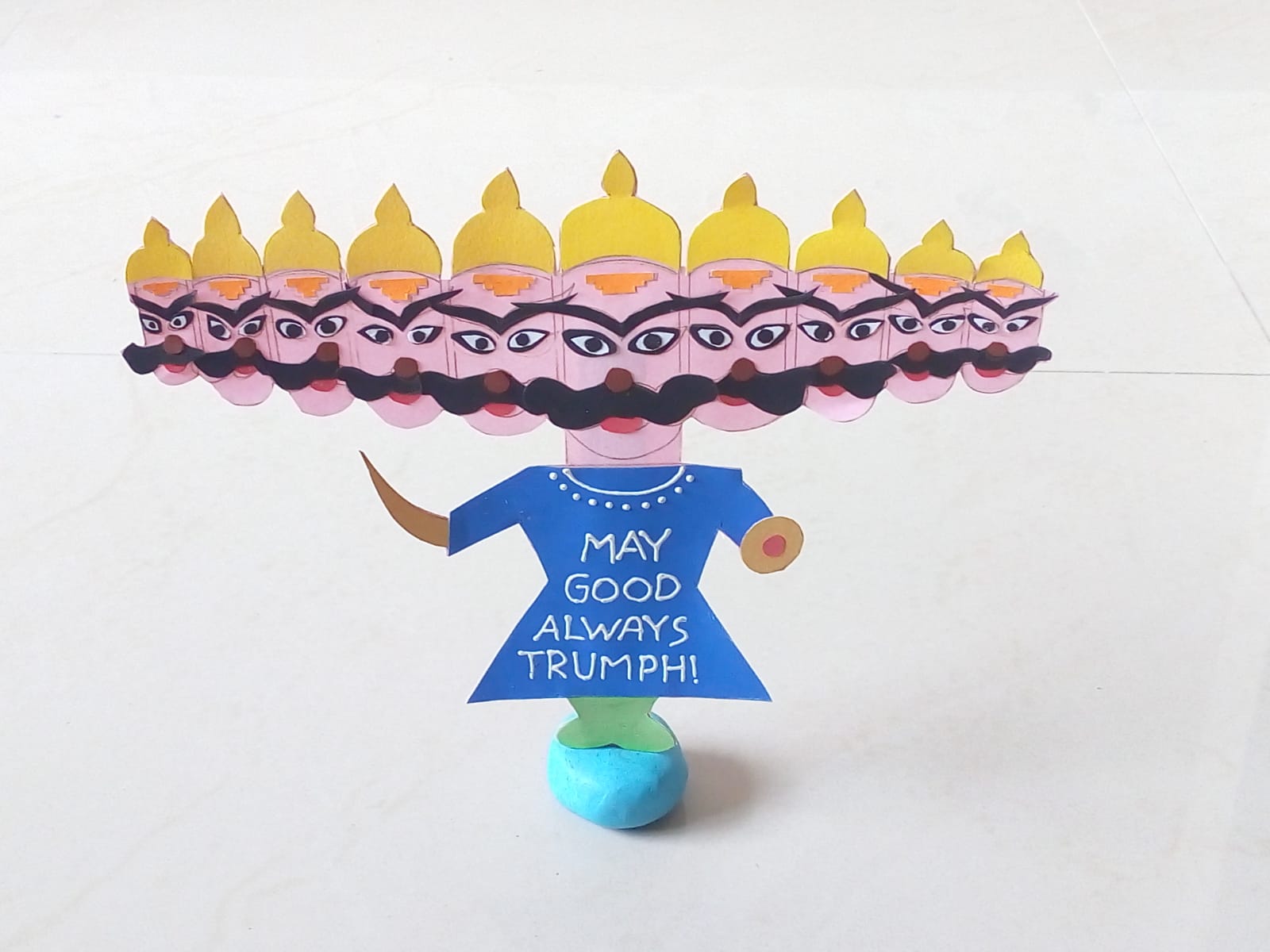 Steps to Create this Activity
Steps to Create this Activity
Step - 01
To create Ravana standee, take any A4 size coloured chart paper of your choice, now draw Ravana referring to the template given with the help of pencil.
Step - 02
Now take coloured chart papers of your choice, draw and cut out features according to the Ravana drawing and stick it as shown using Fevicol A+ and let it dry.
Step - 03
Now with the help of Fevicol 3D Outliner white write text "MAY GOOD ALWAYS TRIUMPH" and let it dry.
Step - 04
To create the stand take Rangeela creative clay, create a circular flat base and collect ice cream stick .
Step - 05
Using fevicol A+, assemble all the parts as shown
Step - 06
Handmade standee is ready!