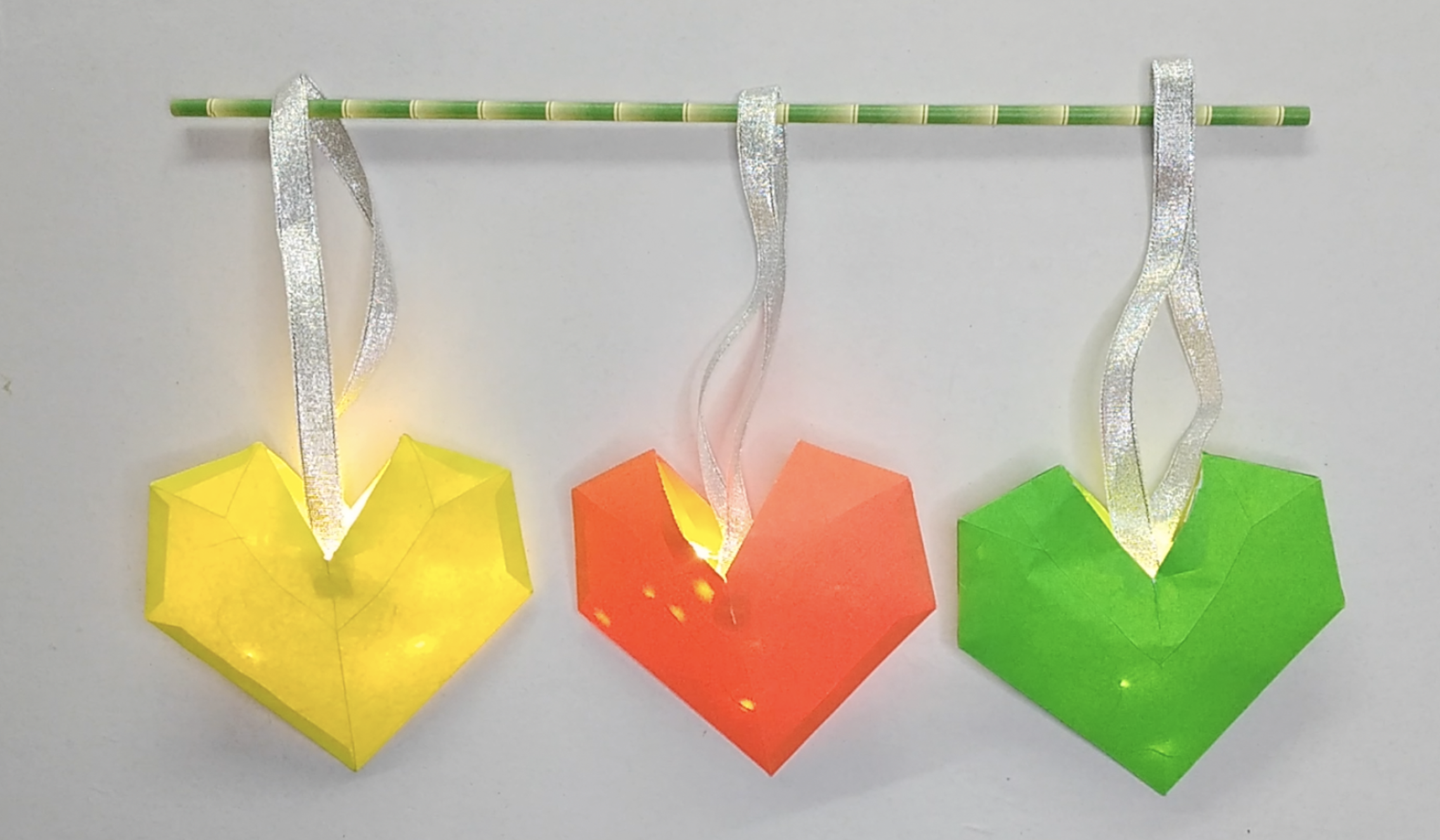 Steps to Create this Activity
Steps to Create this Activity
Step - 01
Refer to the template given and draw the template of a 3D Heart structure as shown in the image.
Step - 02
Cut out the template using a pair of scissors and make creases at the suggested places.
Step - 03
Fold the flaps and the make the 3D structure. Insert the fairy lights from the top of the heart and seal the flaps using Fevistik.
Step - 04
Attach a satin ribbon loop for hanging the lamp
Step - 05
You can create different colored heart lamps.
Step - 06
Similarly, you can create different coloured heart lamps as shown.