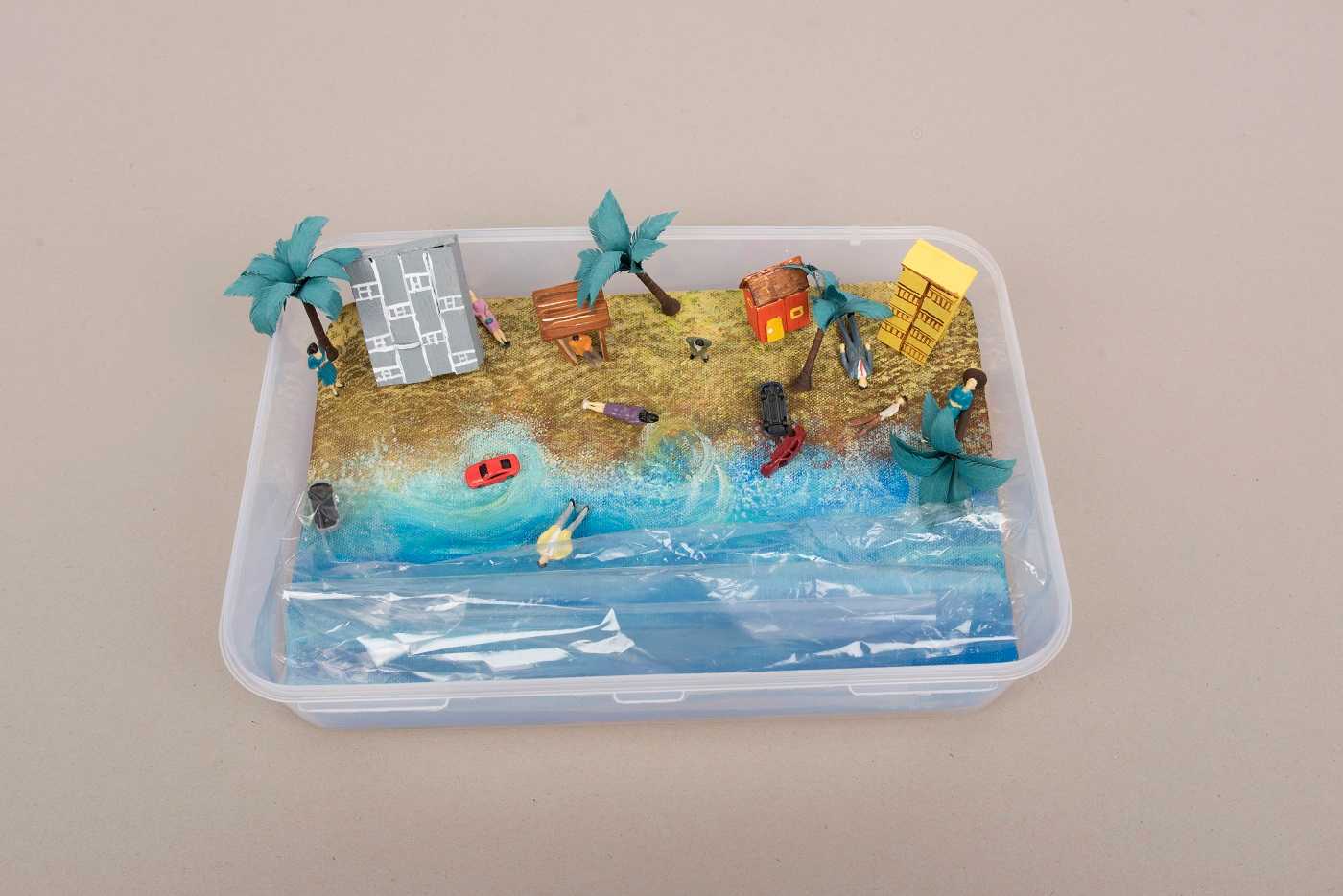 Science
Natural Disaster - Tsunami
Fevicreate Science Activities let you explore the cross-disciplinary learning with creative science art activities for curious kids. Not only would this creating journey increase knowledge of the scientific world but will also lead to willingness to discover and experiment.
Mixed Media Environment More than 60 mins 9 to 14 years Science Class 8
Steps to Create this Activity
Steps to Create this Activity
Step - 01
Take a plastic container of any size.
Step - 02
Trace the shape of the container with a pencil and cut it out.
Step - 03
Paint the canvas with Fevicryl Acrylic Colours in such a way that half of it looks like land and the other half looks like the sea.
Step - 04
Also cut a corrugated sheet for the base.
Step - 05
Stick the canvas sheet over the corrugated sheet with Fevicol A+.
Step - 06
Take some ice cream sticks and stick them together with Fevicol A+ in such a way that they form a structure for the buildings and the houses.
Step - 07
Paint the structures with Fevicryl Acrylic Colours of your choice.
Step - 08
Cut out leaves from the green chart paper and fold it from the center.
Step - 09
Cut out fringes on the edges such that they look like coconut leaves.
Step - 10
Cover the toothpick with the moulding dough such that it forms the trunk of the coconut tree.
Step - 11
Stick the coconut leaves on the trunk with Fevicol A+.
Step - 12
Place the base into the container and start assembling all the materials of the tsunami model.
Step - 13
Place a cellophane sheet over the sea area to show the intensity of the wave. Our Tsunami Model is ready!