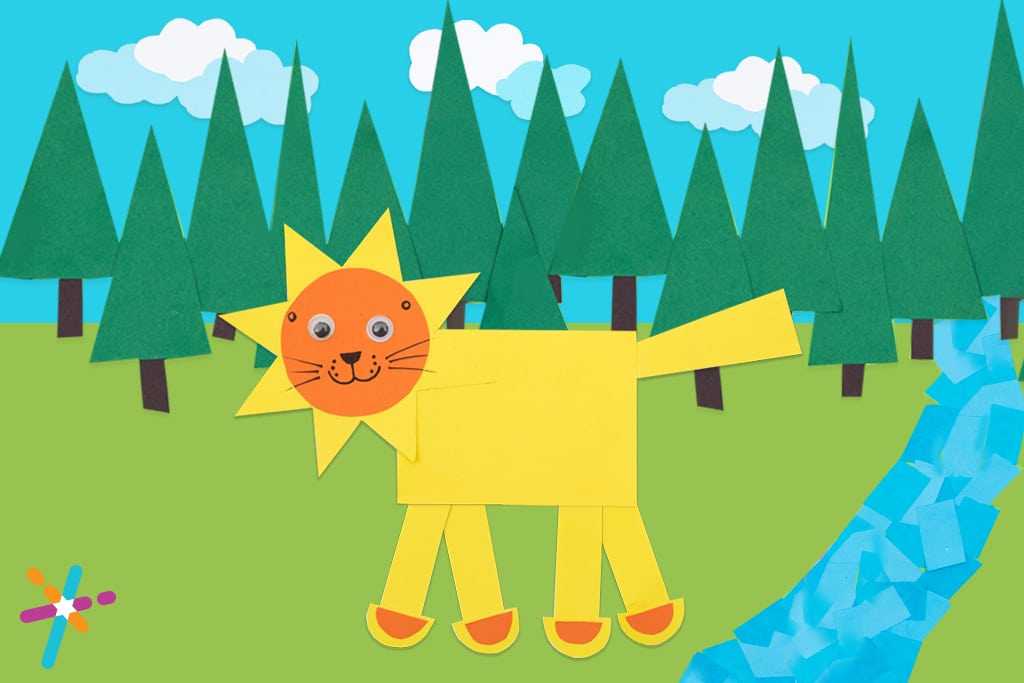 Steps to Create this Activity
Steps to Create this Activity
Step - 01
Draw basic shapes like square for the body, rectangles for the legs and tail, circle for the face and triangles for the mane of the lion as per required sizes.
Step - 02
Cut the name nicely using craft sissors.
Step - 03
Arrange and stick them with Fevicol MR to create your lion.