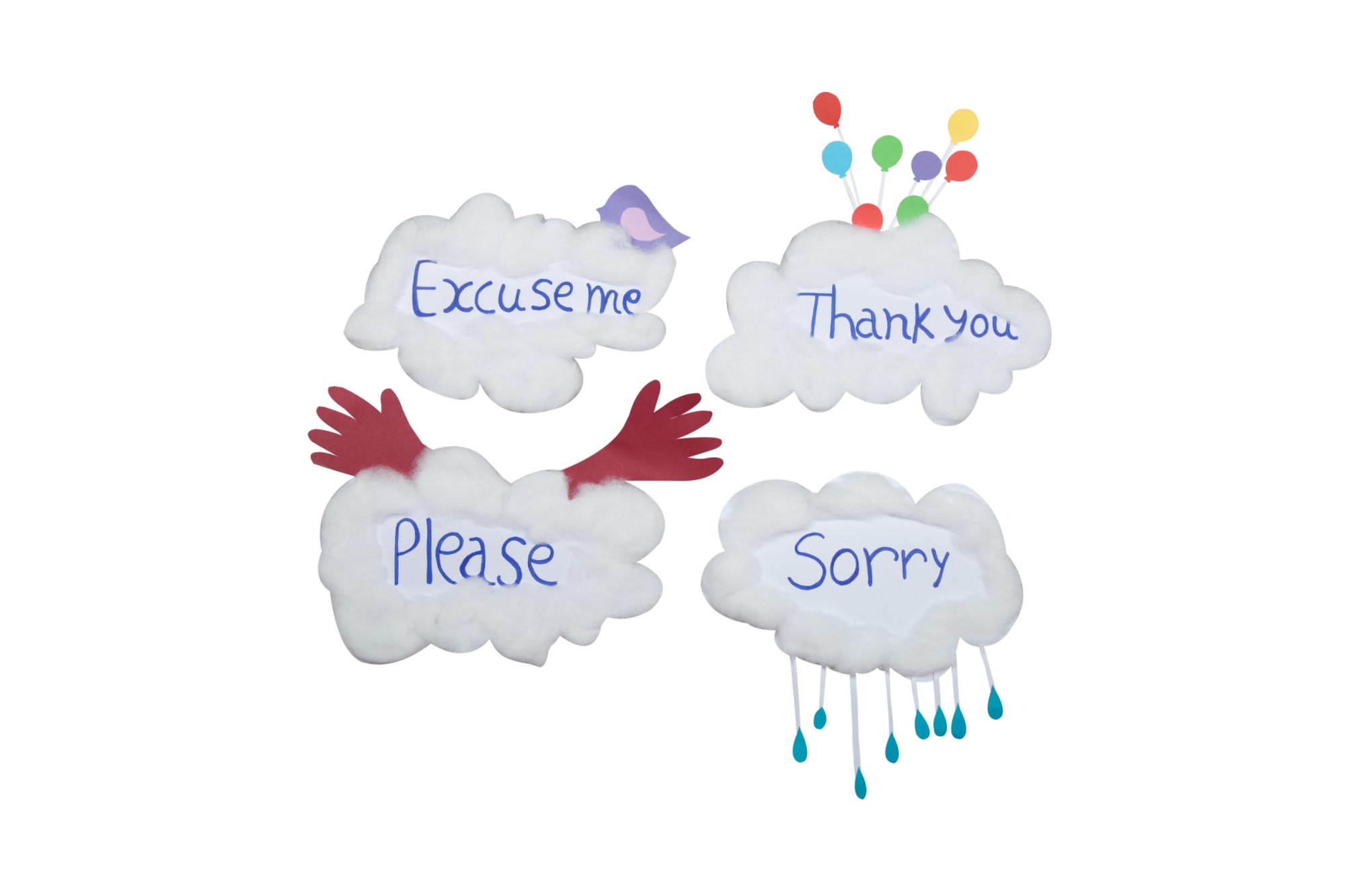 Steps to Create this Activity
Steps to Create this Activity
Step - 01
Draw the cloud on a chart paper and cut it out with the help of safety scissors
Step - 02
To create the cloudy effect take cotton and stick small balls of it around the borders of the clouds using Fevicol MR.
Step - 03
Cut out small droplets from the blue chart paper and few strips of paper from the white chart paper.
Step - 04
Stick the droplets on the paper with Fevicol MR
Step - 05
Then stick the prepared rain droplets behind the cloud with Fevicol MR
Step - 06
Write the courtesy word on the cloud with a felt pen and our courtesy cloud is ready!
Step - 07
Make different courtesy clouds by giving different characters to the clouds.