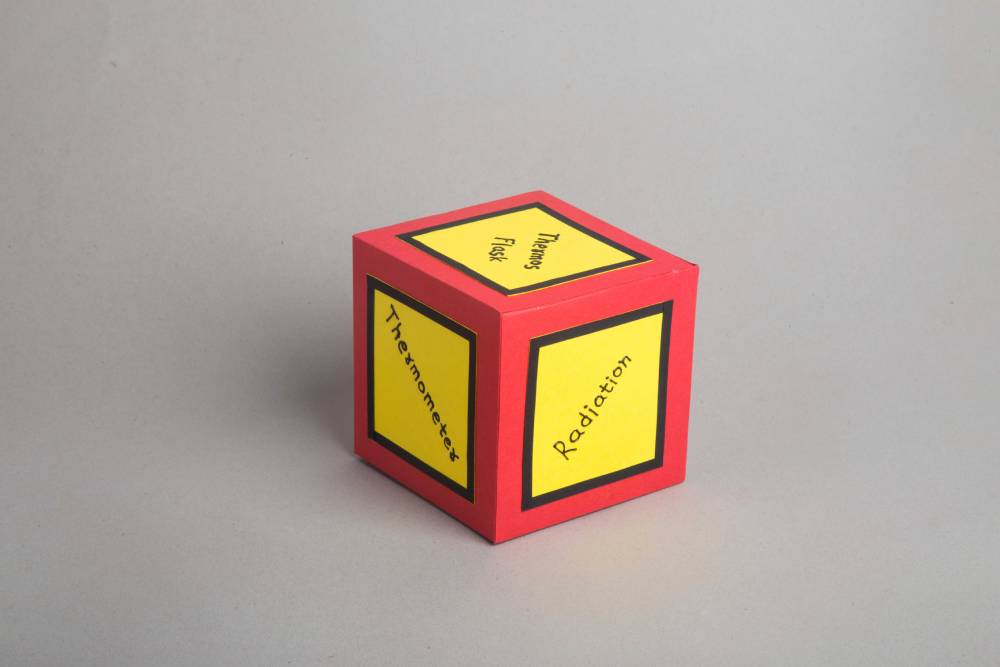 Science
Heat
Fevicreate Science Activities let you explore the cross-disciplinary learning with creative science art activities for curious kids. Not only would this creating journey increase knowledge of the scientific world but will also lead to willingness to discover and experiment.
Paper Crafting Space 30 to 60 mins 9 to 14 years Science Class 7
Steps to Create this Activity
Steps to Create this Activity
Step - 01
Draw the template of the cube on a red card paper
Step - 02
Cut it out with the help of safety scissors
Step - 03
Fold them along the lines and stick the flaps with Fevicol MR
Step - 04
Cut out six squares from a yellow card paper such that they fit in the squares
Step - 05
Write the terms related to the types of heat transfer with a pencil and then outline it with Feicryl 3D Outliner
Step - 06
Stick quilling strips on the borders of the squares with Fevicol MR
Step - 07
Stick all of them on the cube with Fevicol MR
Step - 08
Our Heat Dice is ready to play with!