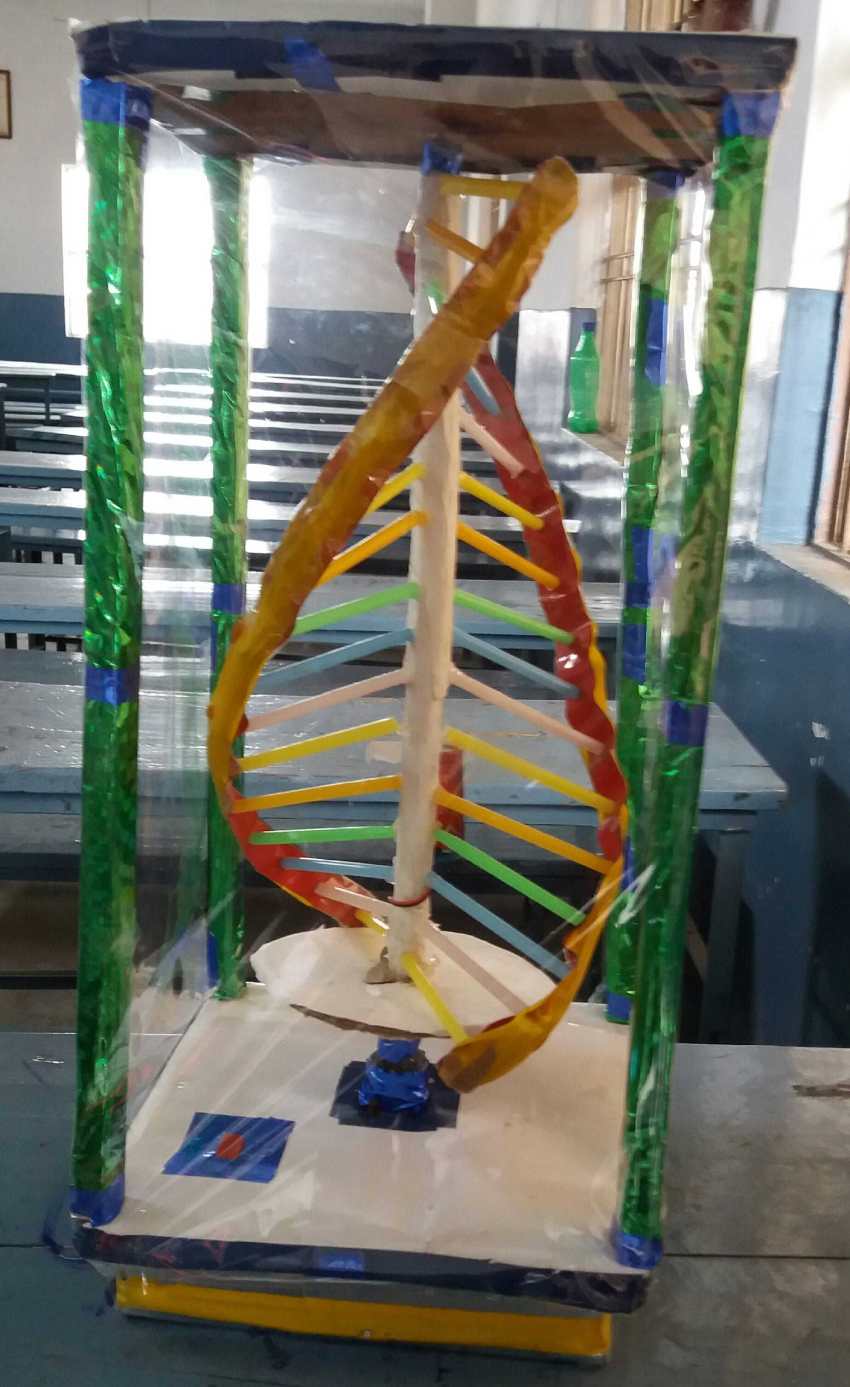 Science
DNA working model
Fevicreate Science Activities let you explore the cross-disciplinary learning with creative science art activities for curious kids. Not only would this creating journey increase knowledge of the scientific world but will also lead to willingness to discover and experiment.
Clay Modelling Science 30 to 60 mins 6 to 8 years Science Class 1
An error occurred while processing the template.
The following has evaluated to null or missing:
==> StepTitle  [in template "381053200#381053239#16011209" at line 9, column 21]

----
Tip: If the failing expression is known to legally refer to something that's sometimes null or missing, either specify a default value like myOptionalVar!myDefault, or use <#if myOptionalVar??>when-present<#else>when-missing</#if>. (These only cover the last step of the expression; to cover the whole expression, use parenthesis: (myOptionalVar.foo)!myDefault, (myOptionalVar.foo)??
----

----
FTL stack trace ("~" means nesting-related):
	- Failed at: #if StepTitle.getSiblings()?has_content  [in template "381053200#381053239#16011209" at line 9, column 16]
----
1

<div class="fevic-project-activity-wrapper float_left"> 
2

      <div class="container custom-container"> 
3

         <div class="heading-title float_left"> 
4

            <h3>Steps to Create this Activity</h3> 
5

         </div> 
6

         <div class="w-100 activity-width"> 
7

            <div class="activity-slider"> 
8

               <div class="owl-carousel owl-theme"> 
9

               <#if StepTitle.getSiblings()?has_content> 
10

	           <#list StepTitle.getSiblings() as cur_StepTitle> 
11

                  <div class="item"> 
12

                     <div class="craft-age-box wow bounceIn" data-wow-delay="0.1s"> 
13

                        <div class="craft-img"> 
14

                           <a href="javascript:;"> 
15

                            <#if (cur_StepTitle.StepImage.getData())?? && cur_StepTitle.StepImage.getData() != ""> 
16

	                            <img alt="${cur_StepTitle.StepImage.getAttribute("alt")}" data-fileentryid="${cur_StepTitle.StepImage.getAttribute("fileEntryId")}" data-src="${cur_StepTitle.StepImage.getData()}" loading="lazy" class="inline" /> 
17

                            </#if> 
18

                           </a> 
19

                        </div> 
20

                        <div class="activity-step-text"> 
21

                           <h4>${cur_StepTitle.getData()}</h4> 
22

                           <p>${cur_StepTitle.StepDescription.getData()}</p> 
23

                        </div> 
24

                     </div> 
25

                  </div> 
26

                </#list> 
27

                </#if> 
28

               </div> 
29

            </div> 
30

         </div> 
31

      </div> 
32

   </div> 
33

    
34

   <#--- Mobile Design --> 
35

    
36

   <div class="fevi-step-cerate-wrap float_left"> 
37

      <div class="container"> 
38

         <div class="row mobile-design"> 
39

            <div class="col-md-12 col-12"> 
40

               <div class="mobile-step-craft float_left"> 
41

                  <h3 class="heading-craft">Steps to Create this Activity</h3> 
42

                <#if StepTitle.getSiblings()?has_content> 
43

	            <#list StepTitle.getSiblings() as cur_StepTitle> 
44

                  <div class="inner-step-craft"> 
45

                     <#if (cur_StepTitle.StepImage.getData())?? && cur_StepTitle.StepImage.getData() != ""> 
46

	                    <img alt="${cur_StepTitle.StepImage.getAttribute("alt")}" data-fileentryid="${cur_StepTitle.StepImage.getAttribute("fileEntryId")}" src="${cur_StepTitle.StepImage.getData()}" class="inline" /> 
47

                    </#if> 
48

                     <div class="step-text"> 
49

                        <h2>${cur_StepTitle.getData()}</h2> 
50

                        <p>${cur_StepTitle.StepDescription.getData()}</p> 
51

                     </div> 
52

                  </div> 
53

                  </#list> 
54

                </#if> 
55

               </div> 
56

            </div> 
57

         </div> 
58

      </div> 
59

   </div>