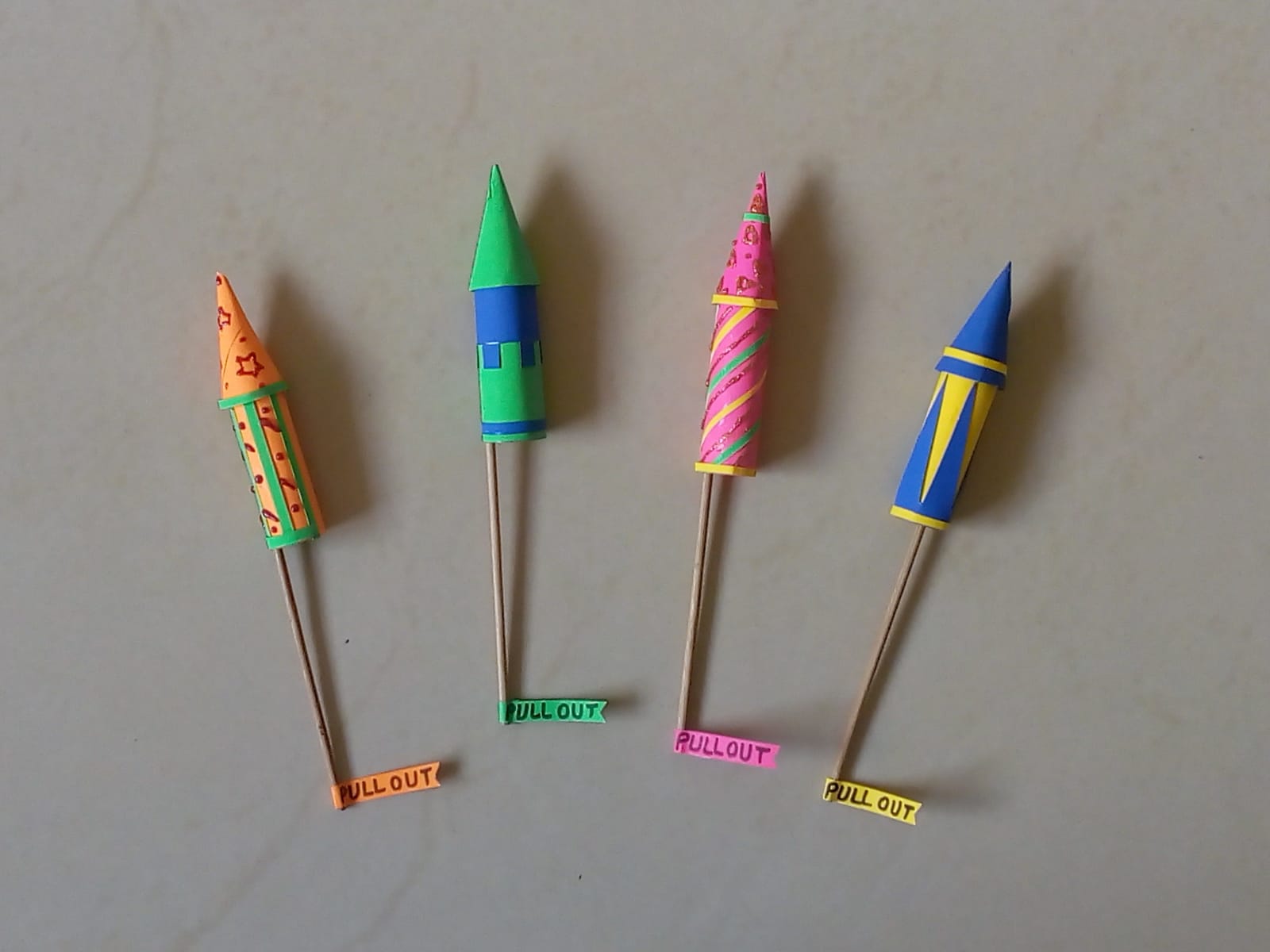 Art & Craft
DIY MINI ROCKET MESSENGER
Fevicreate Art & Craft Activities are structured activities that involve a step by step method to create an end product. This crafting journey gives you something to show, you enjoy your journey and get a sense of achievement too. What more can one ask for!
Paper Crafting Celebration 30 to 60 mins 9 to 14 years Art & Craft Class 8
Steps to Create this Activity
Steps to Create this Activity
Step - 01
To create mini messenger, take any two-coloured chart paper of your choice, now draw and cut two rectangles measuring 10 x 5 cm approx. Now cut out a sqaure measuring 5cm . Now and collect a thin barbeque stick or broom stick
Step - 02
Using Fevicol A+, stick one of the rectangle to barbeque stick. Now assemble other two same coloured cut outs creating cylinder and cone as shown and let it dry.
Step - 03
Using Fevicol A+, assemble elements I.e cylinder and cone forming rocket as shown and let it dry.
Step - 04
Now roll chart paper stuck onto barbeque stick and insert it through rocket creating mini messenger card, now take a small piece of chart paper and with the help of felt pen write text "pull out "and stick to the edge of barbeque stick using Fevicol A+ and let it dry.
Step - 05
Similarly , you can create multiple rockets with different colour of your choice
Step - 06
To enhance, decorate the rockets with contrast coloured chart papers and Fevicryl 3d Glitter liners of your choice and personalised mini rockets are ready!