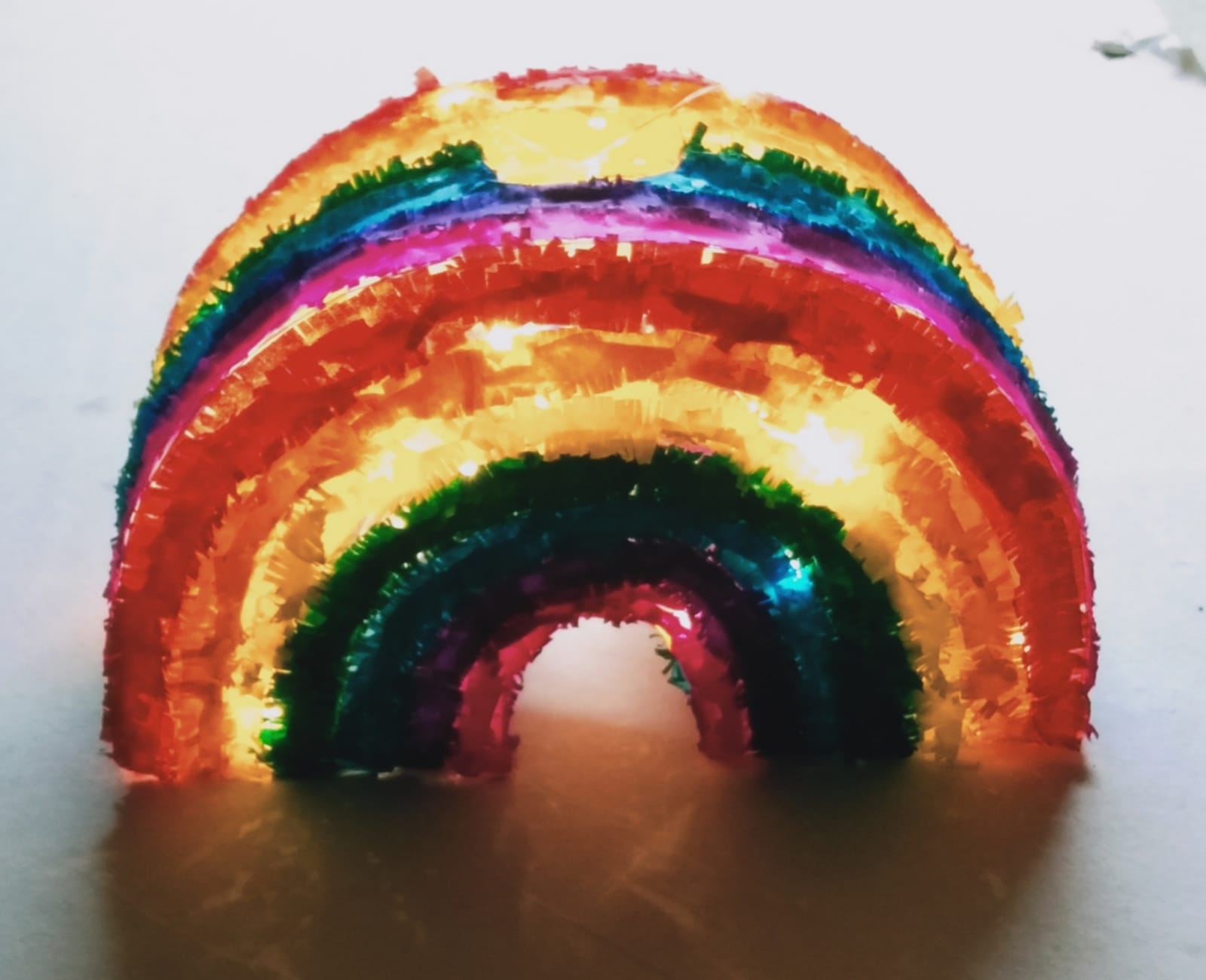 Steps to Create this Activity
Steps to Create this Activity
Step - 01
To create rainbow lamp, take an sheet of OHP, draw the diagram referring to the template given . Now cut the template with scissors, further fold the flaps and cut fringes to the flaps of each part as shown
Step - 02
Using Glue Drops assemble it as shown.
Step - 03
Take rainbow-coloured shades of kite papers, cut out a strip with width measuring to 1cm approximately from each sheet and cut fringes on both the side of the strip as shown
Step - 04
Using Fevicol A+, cover the rainbow with kite paper strips as shown. Make sure to overlap the strips and let it dry.
Step - 05
Now connect fairy lights.
Step - 06
Insert those lights into the lamp. Handmade lamp is ready!