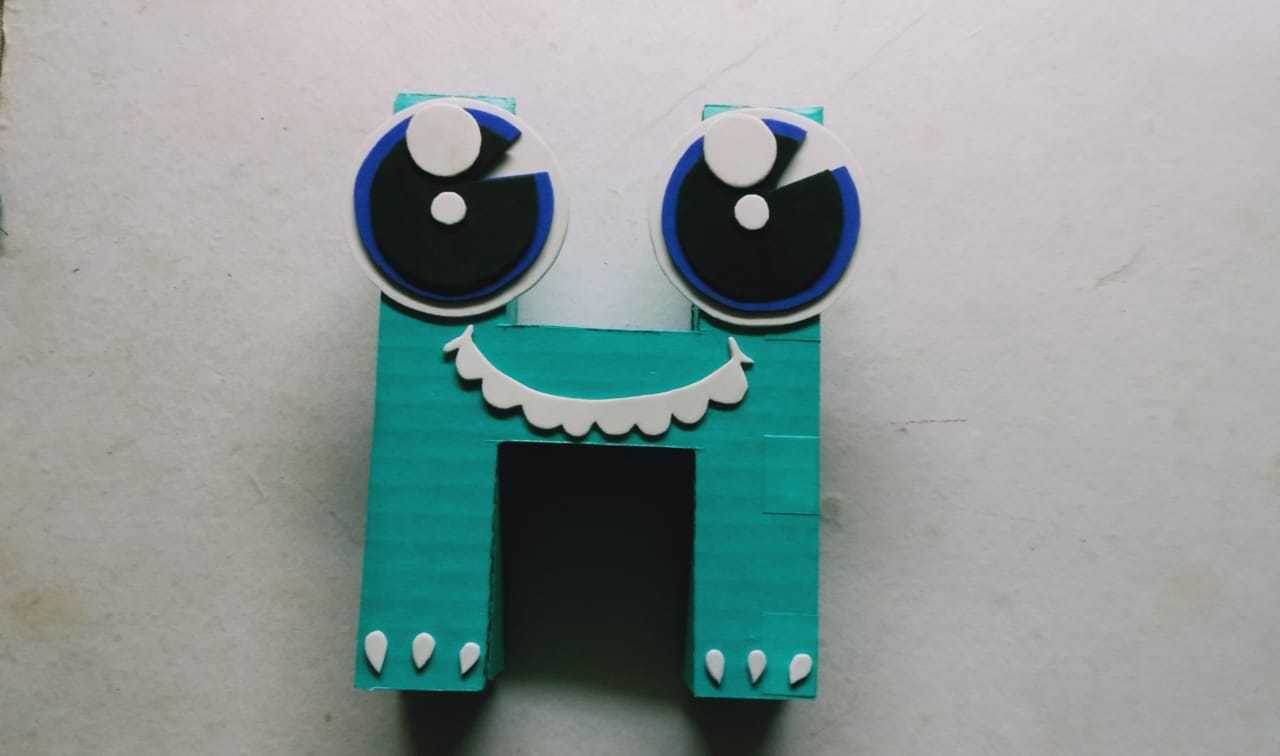 Steps to Create this Activity
Steps to Create this Activity
Step - 01
To create door hanger / key holder, take a sheet of corrugated & draw an initial of your friend's name making sure letter drawn is bold enough. Draw twice as shown & make sure both letters are symmetrical. Now to create into 3D cut out a strip following the letter drawn keeping width of 2" aaprox.
Step - 02
Cut them into individual parts using a pair of scissors
Step - 03
Using Fevicol A+, stick strip following the letter creating depth as shown and let it dry
Step - 04
Now create a door like structure, while overlapping other letter cut out. Stick chart paper flaps to one end using Fevicol A+ and let it dry
Step - 05
Using Fevicryl Acrylic Colour of your choice paint the structure with the help of Fine Art brushes and let it dry. Now with the help of pencil poke 2 holes.
Step - 06
To create a key holder, take pipe cleaner create a hook like shape and insert through the hole and locking it from behind
Step - 07
Create any favourite comic expression for your friend, here we are creating comic character of monster eyes using foam sheets
Step - 08
Cut them with the help of scissors
Step - 09
Using Fevicol A+, assemble the cut outs and let it dry
Step - 10
Using Fevicol A+, stick features and let it dry. Personalised key holder is ready