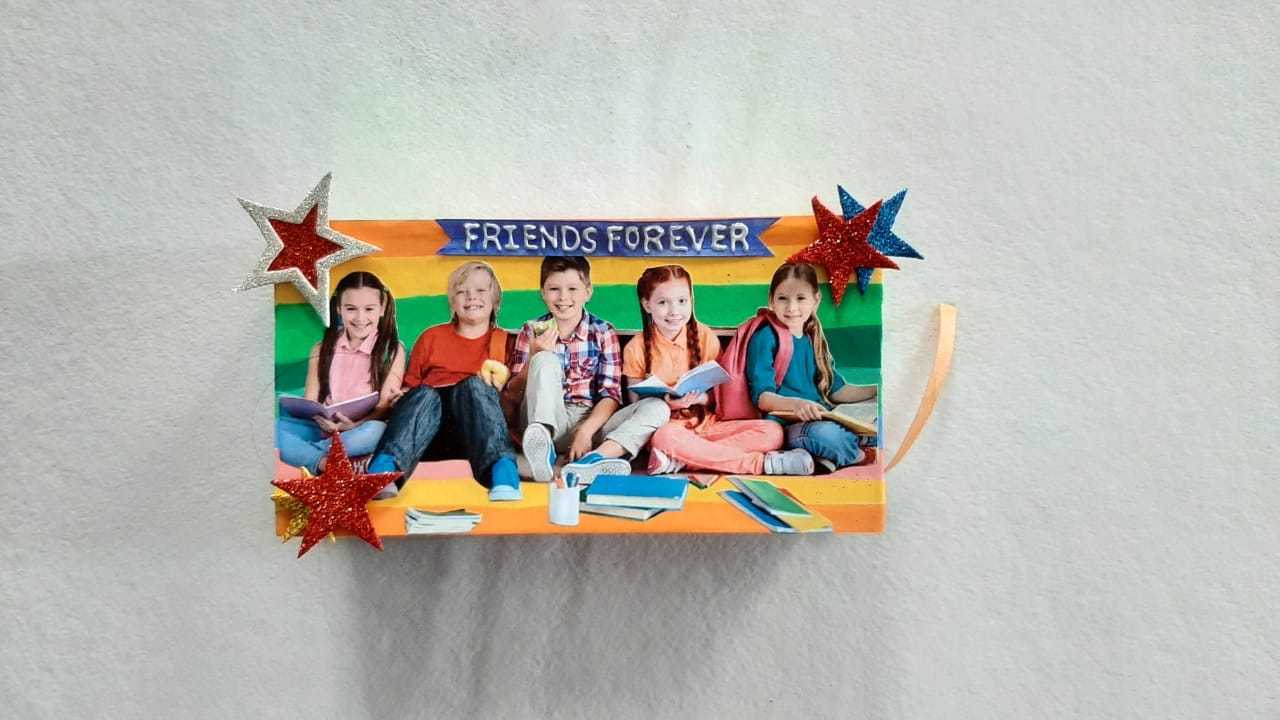 Art & Craft
DECOUPAGE BOX
Fevicreate Art & Craft Activities are structured activities that involve a step by step method to create an end product. This crafting journey gives you something to show, you enjoy your journey and get a sense of achievement too. What more can one ask for!
Paper Crafting Celebration 30 to 60 mins 6 to 8 years Art & Craft Class 2
Steps to Create this Activity
Steps to Create this Activity
Step - 01
To create the decoupage box, take a reusable box.
Step - 02
To create a background for the box, take white chart paper and using Fevicryl Acrylic colour of your choice create patterns as shown with the help of fine art brushes. You can also use readily available décor papers.
Step - 03
Using Fevicol A+, stick it onto box and let it dry
Step - 04
Collect pictures of your friends and yourself and take, to create collage on the box using decoupage technique.
Step - 05
Cut them with scissors, make sure to select pictures of your choice and cut them out as shown.
Step - 06
Create a mixture of Fevicol A+ and water into equal parts. Make sure to mix it well until combined together. Now using fine art brushes apply a layer of this mixture behind picture cut outs and gently stick onto the box as shown. Make sure there no air bubbles while sticking the pictures. Now using fine art brushes apply a layer of it all over the collage created and let it dry.
Step - 07
To enhance it more, stick other embellishments using Fevicol A+ and let it dry. Handmade decoupage box is ready!