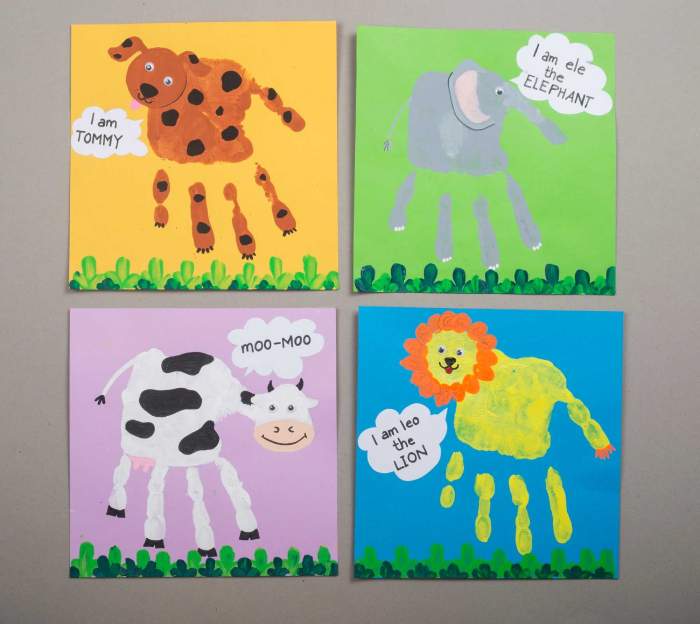 Science
Animals
Fevicreate Science Activities let you explore the cross-disciplinary learning with creative science art activities for curious kids. Not only would this creating journey increase knowledge of the scientific world but will also lead to willingness to discover and experiment.
Painting Science 30 to 60 mins 3 to 5 years Science Pre-Primary
Steps to Create this Activity
Steps to Create this Activity
Step - 01
To make the dog, apply Rangeela Tempera Colour brown on your palm and place your palm over the sheet. Your palm's impression will come on the sheet
Step - 02
> Place the dog shaped cut out and stick it with Fevicol MR. You can also draw and paint the dog's face with Rangeela Tempera Colour
Step - 03
Cut out a call out shape from a chart paper and write the dog's name on it with a felt pen
Step - 04
You can make different animals as shown above.