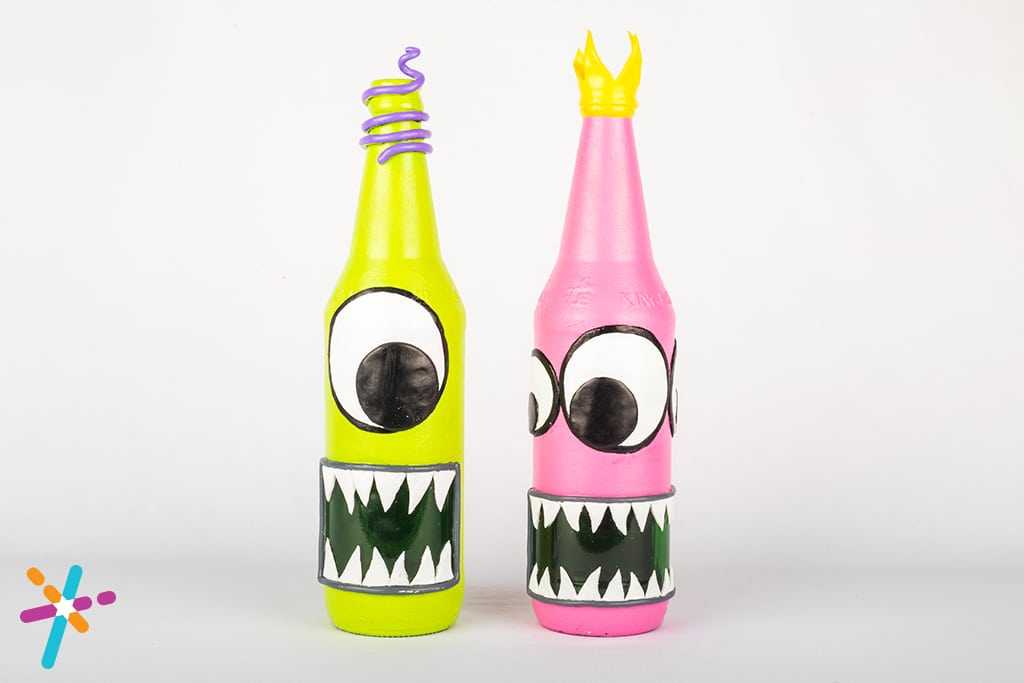 Steps to Create this Activity
Steps to Create this Activity
Step - 01
We are making aliens on two glass bottles with different facial expressions
Step - 02
Take two glass bottles and sponge dab them using colours of your choice. Leave them to dry.
Step - 03
Take the Shilpkar make a slab out of it, cut two circles one big and the other smaller. These would be for the eyes of the aliens.
Step - 04
Make the alien's teeth by the slab of dough using a paper cutter.
Step - 05
Make the same for the other bottle too.
Step - 06
Attach the eyes and teeth while still in a semi dried state.
Step - 07
Make different head gears or crowns from the dough, the pattern that you desire or refer to the image for what we have done.